Suspension Inclined Elevator
The Suspended (Aerial)
Inclined Elevator
provides a method of travelling over unstable slopes and rough terrain without the typical multiple support foundations. The unique suspended cable system can span long distances and steep slopes, comfortably carrying a full-sized cabin with all the necessary safety features required for passenger travel.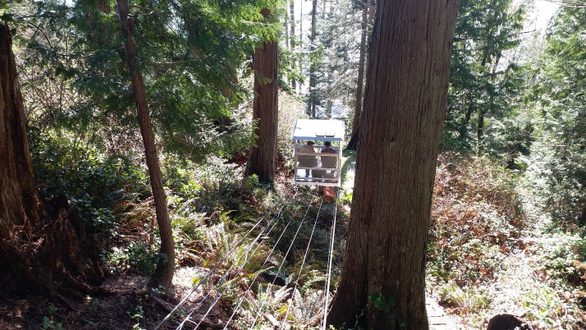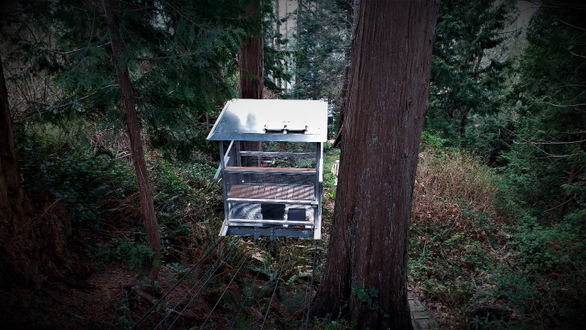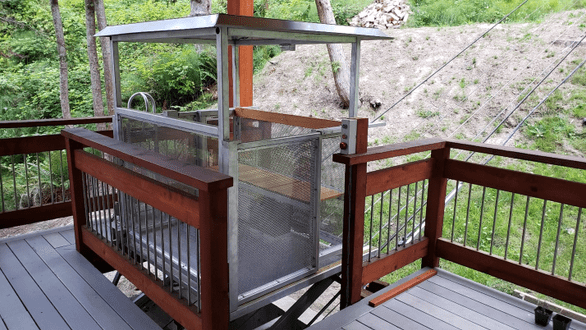 This elevator can integrate directly into your home, garage or shoreline area. Our compact end station designs neatly package the suspension forces. These forces can then be which can then be directed into your foundations or into a concrete mass placed underneath the end station machine platform. Customized loading/unloading landings can be attached to the end station platforms or integrated into your existing structures.
The HILLSIDE ELEVATOR is our most economical and versatile inclined elevator that can accommodate a vertical curve in the track. Its standard features are an attractive cabin for 4 - 6 persons, landing gates, automatic operation, stable 3 foot wide track gauge, galvanized or painted components and uses normal house power voltage. Custom features on the landing gates and cabin styles are available.
The CROSSLIFT is our most versatile Inclined Elevator designed for comfortable travel of up to 12 people over uneven ground or steep grades. Vertical and horizontal curves are accommodated by use of a funicular style drive. Rails can be ground height or elevated. Cabin comfort is provided by automatic operation of doors, air-conditioning and deluxe interior design. Landings feature synchronized door opening and closing in custom designed landings with or without automatic doors. Applications can be commercial or residential.
The COMFORT is the highest quality European design and manufacturing available with all the features needed or desired for residential and commercial applications.